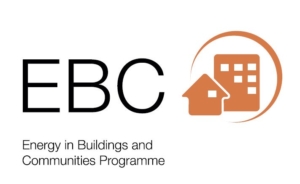 IEA-EBC – International Energy Agency's Energy in Buildings and Communities Programme
The IEA-EBC Programme is an international energy research and innovation programme in the buildings and communities field. It enables collaborative R&D projects among its 24 member countries.
In recognition of the significance of energy use in buildings, in 1977 the International Energy Agency has established an Implementing Agreement on Energy in Buildings and Communities (EBC-formerly known as ECBCS). The function of EBC is to undertake research and provide an international focus for building energy efficiency. The IEA works to ensure reliable, affordable and clean energy for its 30 member countries and beyond. The mission of the Agency is guided by four main areas of focus: energy security, economic development, environmental awareness and engagement worldwide.
IEA-SHC – International Energy Agency's Solar Heating & Cooling Technology Collaboration Programme
The Solar Heating and Cooling Technology Collaboration Programme (SHC TCP) was established in 1977, one of the first programmes of the International Energy Agency. Through multi-disciplinary international collaborative research and knowledge exchange, as well as market and policy recommendations, the SHC TCP works to increase the deployment rate of solar heating and cooling systems by breaking down the technical and non-technical barriers to increase deployment.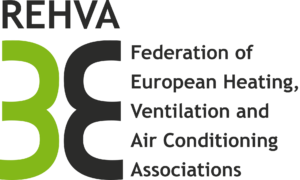 REHVA – Federation of European Heating, Ventilation and Air Conditioning Associations
REHVA is the Federation of European Heating, Ventilation and Air Conditioning Associations representing a network of more than 100.000 engineers from 27 countries.
REHVA's main activity is to develop and disseminate technology and information for mechanical services of buildings. It is dedicated to the improvement of health, comfort and energy efficiency in all buildings and communities. It encourages the development and application of both energy conservation and renewable energy sources.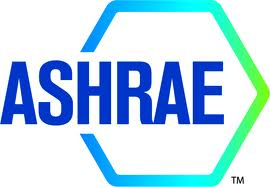 ASHRAE
ASHRAE is a global society advancing human well-being through sustainable technology for the built environment.
Founded in 1894, ASHRAE focus on building systems, energy efficiency, indoor air quality, refrigeration and sustainability within the industry. Through research, standards writing, publishing and continuing education, ASHRAE shapes tomorrow's built environment today. ASHRAE was formed as the American Society of Heating, Refrigerating and Air-Conditioning Engineers by the merger in 1959 of American Society of Heating and Air-Conditioning Engineers (ASHAE) founded in 1894 and The American Society of Refrigerating Engineers (ASRE) founded in 1904.

AiCARR
AiCARR Association creates and promotes culture in the field of technological systems for production, distribution and use of thermal energy in both residential and industrial buildings.
With a view to achieving energy efficiency and environmental comfort, AiCARR addresses the issues of energy saving, the use of renewable energy sources and control over the management of plants and systems.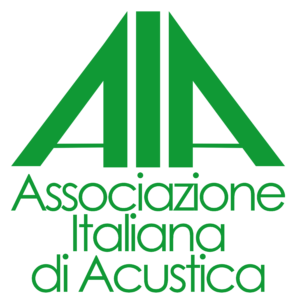 AIA – Acoustical Society of Italy
AIA is a not-for-profit, apolitical, scientific association, without any commercial or industrial objective, in order to promote and encourage the studies on acoustics and its related problems in the scientific, technical, normative, industrial, social, professional and educational fields.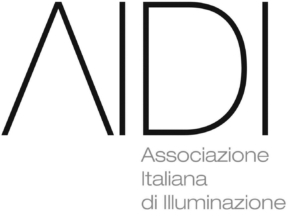 AIDI – Italian Illumination Association
Since its establishment in 1959, AIDI has been relentlessly disseminating scientific, technical and cultural information aimed at raising awareness regarding illumination-related issues. AIDI has numerous  AIDI has always been an ambassador of the modern Italian culture of light, as well as a witness of its members' rich history and image of courageous and enlightened entrepreneurs, experts and scholars, designers, service agencies and lovers of light.

CNI – National Council of Engineers
The National Council of Engineers (CNI – Consiglio Nazionale Ingegneri) is an association set up by public law for the purpose of overseeing the organisation of the engineering sector at a national level. As an institution, the CNI acts as a consultant to both Parliament and the Government on matters concerning the practice of the profession and, in general, engineering problems.
Today CNI is the legal representative of Italian engineers with institutional duties for the defence of the important interests of the entire profession. It plays an essential role in promoting, developing and intensifying engineering activity in order to increase the influence of this profession in the society at large.
CTI – Italian Thermotechnical Committee Energy & Environment

The Italian Thermotechnical Committee Energy & Environment (CTI), established in Milan in 1933 and affiliated to UNI (Italian Standardization Body) as independent no-profit association, has the responsibility to develop technical standards at national, european (CEN) and international (ISO) level on behalf of UNI. Its field of action focuses on products, services and systems related to energy management and efficiency, to energy production, distribution and utilization.
Because of its role, CTI is one of the most important reference organizations for H/C issues in Italy and acts as technical advisory of the Italian Ministries for Economic Development and for Environment, for the development and the implementation of the laws/regulations of interest for energy production and utilization, of GSE and ARERA. Moreover, CTI collaborates periodically with ENEA and participates in research activities mainly with a pre-normative aim.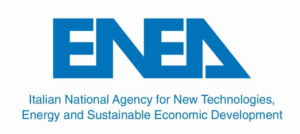 ENEA –  National Agency for New Technologies, Energy and Sustainable Economic Development
ENEA – National Agency for New Technologies, Energy and Sustainable Economic Development  is a public body aimed at research, technological innovation and the provision of advanced services to enterprises, public administration and citizens in the sectors of energy, the environment and sustainable economic development.

ICT-CNR

The Construction Technologies Institute (ITC), a scientific facility of the National Research Council of Italy (CNR).
The Institute carries out applied research, assessment and technical certification and provides training and information on issues related to the construction process.

CNR

The National Research Council (Cnr) is the largest public research institution in Italy, the only one under the Research Ministry performing multidisciplinary activities. In the Cnr's research world, the main resource is the available knowledge which means people, with their skills, commitment and ideas.
Cnr's mission is to perform research in its own Institutes, to promote innovation and competitiveness of the national industrial system, to promote the internationalization of the national research system, to provide technologies and solutions to emerging public and private needs, to advice Government and other public bodies, and to contribute to the qualification of human resources.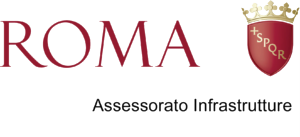 UNIVERSITIES OF ROME: