Non – Discrimination and Inclusivity Policies
The Building Simulation 2019 Conference will adopt the following safer space policy and implement numerous diversity and inclusivity initiatives in the ongoing effort to improve the diversity and inclusivity in this  conference.
Specific Diversity and Inclusivity Initiatives:
The Building Simulation 2019 Conference aims to be a gender inclusive space

The Conference venue will be entirely wheelchair accessible

In acknowledgement of the prohibitive cost for many in attending the Conference, discounted registration rates for students are introduced.
Safer Space Policy
A safer space policy aims to foster an environment of respect, which makes ALL participants feel welcome – particularly those who are typically marginalized or excluded. Differing opinions and perspectives are crucial to effective discussion but all attendees ultimately take responsibility for their own speech and behaviour – in person and on social media – throughout the entire conference and associated social gatherings.
Attendees are encouraged to:
Ask respectful questions and avoid dominating a presenter's question time to further any particular agenda. Question time after a talk is intended to give presenters the opportunity to expand on their talk in response to audience questions, and is not a platform for the audience to individually reply.

Be mindful of and understand that intersectionality shapes our lived experience.

Actively include all attendees in social gatherings (such as post-conference dinners and social events), particularly those for whom English is not a first-language and junior students.
Social sustainability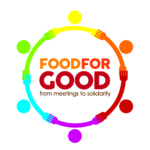 Building Simulation 2019 will be an environmentally-friendly event promoting social solidarity.
Thanks to the Food for Good project endorsement, any food not consumed during the Conference will be recovered and redistributed to charitable organizations.